what we do
The problem
Our world is changing at an astonishing pace. Societies are facing futures where new branches of activity will be created on the largest of scales. The knowledge and skills needed to navigate everyday life are hard to predict today. And the challenge is particularly acute for education.
Policy makers and practitioners need to find new mechanisms, processes and tools that will help schools rethink learning boundaries and equip future citizens with the right skills to critically evaluate sources of scientific news, make fact-based decisions and informed choices.
The solution
It is with this in mind that Make it Open proposes to bring into the classroom the philosophy of the maker movement to develop a transformational approach to STEAM teaching and learning. It will also use the inquiry-based approach of citizen science to make science learning an accessible and actionable framework.
Make it Open adopts the concept of Open Schooling where schools are transformed from traditional educational institutions into community partnerships and become agents of community well-being.
Actions
Make it Open will develop a mix of actions, tools and resources that will be open for the education community to join, use or attend.
16 learning scenarios: A supportive framework allowing teachers to try out an open learning approach
10 open schooling hubs: A local support in 10 European countries to empower schools
MOOC: An online course to help teachers and educators building their own learning scenarios
Navigator: An interactive online platform to support teachers and educators in navigating the open schooling world
intellectual foundations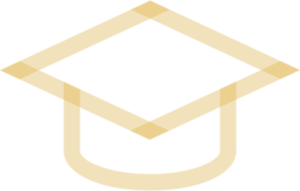 Maker Education
The maker movement is one of the most exciting educational innovations in recent decades. Maker education is based on three main theoretical and pedagogical pillars that have some shared ideas with the open schooling model: experiential education, constructionism, and critical pedagogy. The movement is underpinned by the work of educational theorists like the constructivists Jean Piaget and Seymour Papert. It promotes the idea that education should be more experiential and connected to real-world objects, seeks to empower learners and to create culturally tailored learning experiences.
Taken together, these views prescribe a framework which fits very well with the main focus of open schooling model: students work on personally or community-meaningful interdisciplinary projects, often freed from a scripted curriculum or school framework, empowered to make choices about their own learning, and using technologies to externalize their ideas in sophisticated ways.
Through the open schooling approach, students should perceive themselves as change makers, capable of producing transformations and impact others in their own community.
Service design
Make it Open uses creative design and development approaches to frame its methodology and ground work in the reality of the final users. It is a user-centered practice which helps to innovate or improve services to make them more useful, usable and desirable for stakeholders. Service design tools and approaches will explore the experience of all users and stakeholders of the open schooling ecosystem, and will anticipate their needs along the whole of their user journey, from awareness of the opportunity through to integrating these practices into their day to day. This consideration of stakeholders at early stages of the project will ground work in the reality of delivery and identify additional needs which may seem relatively trivial but may be central to the adoption, smooth running or legacy of the project across the range of delivery environments.
Have a look at the creative development process we followed to develop a set of user-friendly delivery templates for open schooling.
Citizen science
Citizen science is an approach where citizens participate and collaborate in scientific research to increase scientific knowledge by sharing and contributing to data monitoring and collection programmes. It encourages curiosity-driven research and a Do-It-Yourself attitude towards scientific issues. It also contributes to the development of digital and data literacy and citizenship skills. The result is that citizens learn to look around more consciously and realise that they have an impact on their own learning and living environment.
In Make it Open, students will be encouraged to develop measuring instruments to measure their surroundings, gather data and find out more about issues they care about. The method, called Citizen Sensing, will be geared towards environmental awareness. It will offer a new, creative and interactive approach towards science learning and data literacy. Students will be encouraged to reflect and undertake practical research on issues like: how healthy is our environment? What is the air quality in local communities and how can you measure and improve it? How polluted is the soil or swimming water? How do we experience noise and traffic pollution?