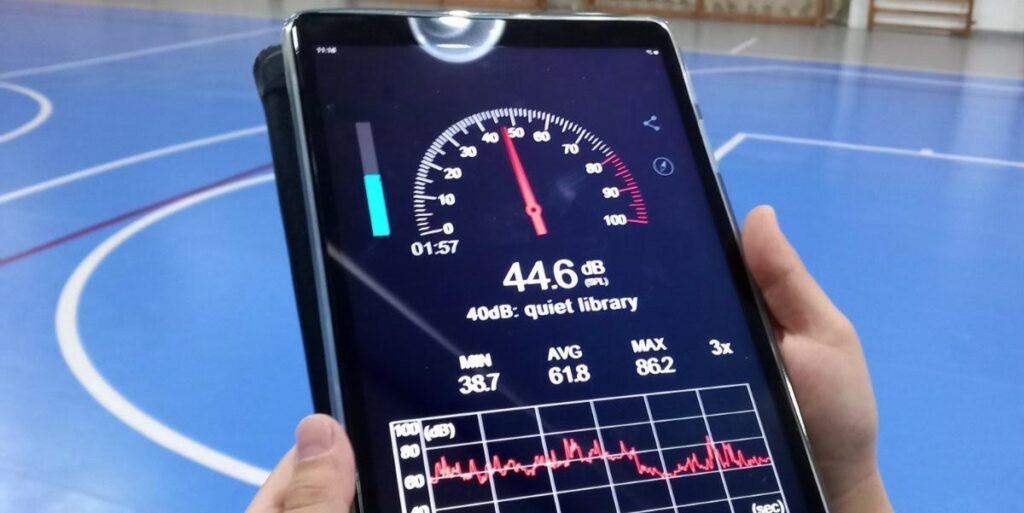 Project news
The Sound of Science
Don't just listen to your teacher, listen to your school!
Costeas Geitonas School is a private institution situated on a hill in Pallini, not far from central Athens. As part of the International Baccalaureate, in the last years the school has been experimenting innovative approaches to education and looking for opportunities to implement interdisciplinary and applied learning.
The school adopts a participative approach to learning based on a 'units of inquiry' system, whereby groups of students become research teams with monothematic, but multidisciplinary, focuses. In Greece, the study of sound is already part of the ordinary physics curriculum, and so it became the subject of investigation of this 5th grade unit of inquiry. The school was the unit's lab: split into smaller groups and moved by great enthusiasm and spirit of enquire, the students collected their data on noise pollution all across the building, using tablets and mobile phones to measure the decibels. This offered them an interactive activity, while at the same time made them understand the large range of sound levels and the dangers that come with this.
Gallery: young researchers doing measurements in different school areas.
Once the data was collected, it was time to process it and draw the conclusions. This moment stimulated the students' genius, as they had to catch the meaning of their observations, which involved demonstrating their understanding of the subject as well as their mastering of the research tools and data. The results were therefore ready to be shared with the rest of the class through some presentations and with the whole school through some posters. Many also volunteered to present the activity in front of their parents at the Student Led Conference.
Not only did the students learn about the physics of sound, but be teachers as well had the chance to learn new ways of communicating science. While waiting for these young students to become tomorrow's most prominent scientists, we know for sure that, next year, the experiment will be repeated, and we can only wonder what new form it will have.
Pandora Sifnioti, hub leader of SciCo for Make it Open, shared her feelings about this rewarding experience:
'We have worked with this school before multiple times, however this programme was especially welcomed as it was an excellent fit with their current programme, whilst at the same time enriched their teaching and learning experience. The fact that they will try to repeat it next year with more activities and more learning scenari, proves its success'.