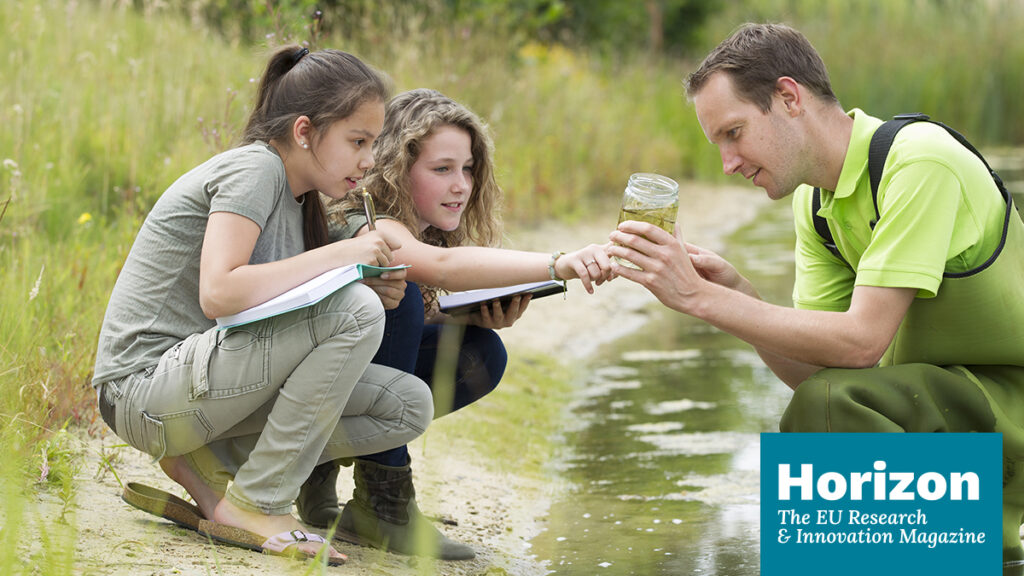 Project news
Unveiling the power of Open Schooling: Make it Open in Horizon Magazine!
Horizon, the European Union research and innovation magazine, devoted an article to the Open Schooling initiatives promoted by Make it Open and Schools as Living Labs.
In Andrew Dunne's article for Horizon, MiO and SALL are the protagonist of a stimulating story that gathers the witnesses of the many teachers, hub leaders, and informal stakeholders that made their contribution to the dissemination of Open Schooling across Europe. Dunne highlights the innovative approaches taken by educators, like Nina Berglund, in Sweden, who goes beyond traditional classroom tools by introducing Open Schooling activities such as real-world visits and interactive projects that break away from conventional teaching methods.
The article discusses Make it Open's action to expand Open Schooling initiatives all across Europe. Reporting the words of our project manager Greta Alliaj, the article underlines how the COVID-19 pandemic accelerated the adoption of Open Schooling as an effective means of science education, fostered scientific literacy, and inspired students to pursue scientific careers. Dunne also spends some words on Schools as Living Labs (SALL), MiO's sister project, which gathers more than 400 schools in 10 countries. Driven by the same principles as Make it Open, SALL trespasses the classroom's boundaries and engages with the local communities' issues.
Throughout the article, voices from educators, such as Patricia Hermida Galán, teacher at IES de Ortigueira (read her interview here!), and Pavlos Koulouris, SALL coordinator, emphasise the positive impact of Open Schooling, including improved self-esteem, increased scientific involvement, and enhanced civic engagement in students. The article also echoes the need for broader support from educational authorities, communities, museums, and workplaces to make Open Schooling a pervasive and transformative approach to education in Europe, in line with the idea, as the MiO coordinator Maya Halevy explains, of 'overcoming the barriers we see with science education'.
The full article can be accessed here: https://ec.europa.eu/research-and-innovation/en/horizon-magazine/rethinking-education-spur-student-motivation-and-fun
We sincerely thank Andrew Dunne for the kind and inspiring words in his article.
Featured image: Momentum is growing to take learning beyond the school premises and into the community. ©Photodiem, Shutterstock.com