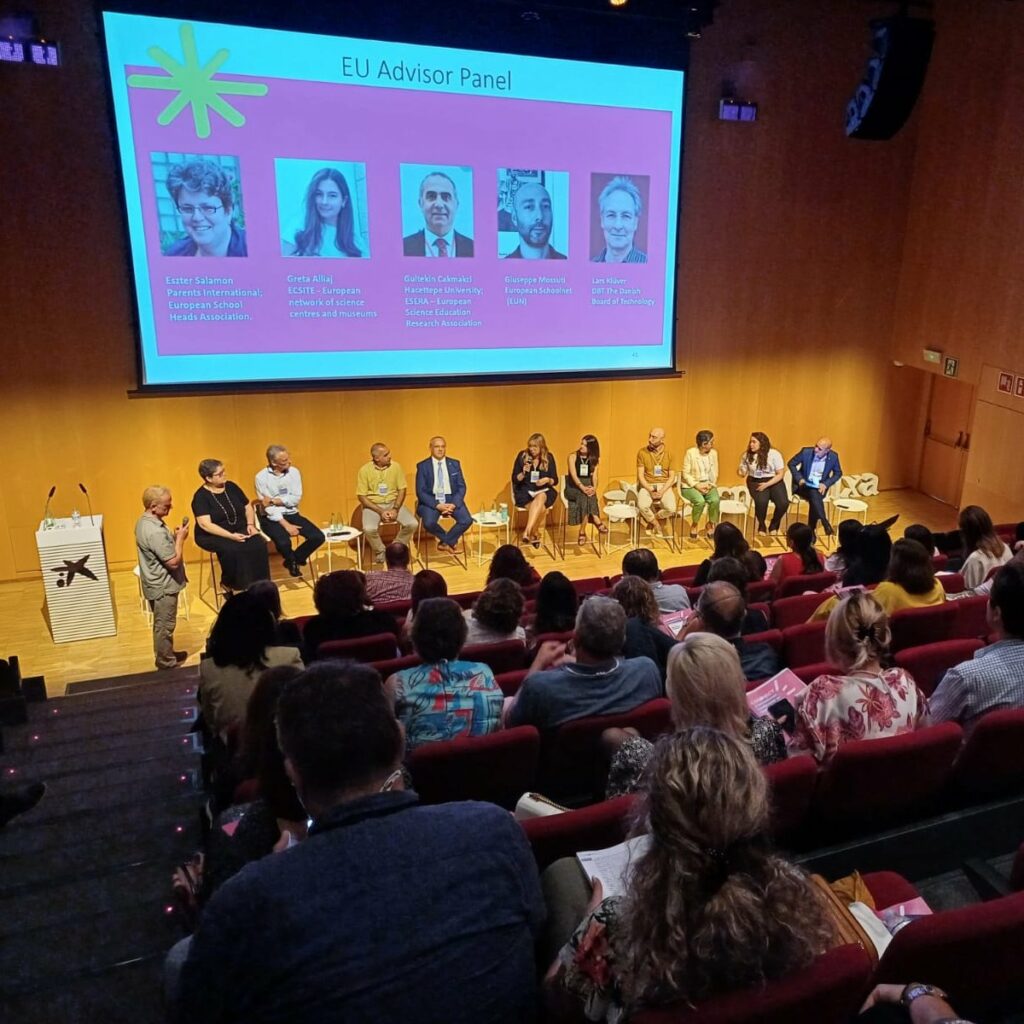 Project news
Make it Open presents at the CONNECT International Conference on Open Schooling
The successful CONNECT International Conference on Open Schooling (CICOS 2023) held in Barcelona gathered global educators, policymakers, and researchers at Museo de la Ciencia CosmoCaixa. Hosted by the CONNECT consortium and backed by the EU's Horizon 2020 program, the conference highlighted Open Schooling's transformative potential in education.
During CICOS2023, the Make it Open project made significant contributions to two sessions centered around the Open Schooling principles. The first session, "One Vision, Several Different Paths: The OStogether Network," was moderated by Greta Alliaj from Ecsite. This session involved eight EU projects focusing on Open schooling and STEM education within the OStogether network. The presentation offered an overview of the projects involved, emphasizing tools, resources, and methodologies. The Make it Open presentation concentrated on Maker education and Open schooling pedagogies, spotlighting resources like the 16 Learning Scenarios and the MOOC.
The second dedicated session, titled "Make it Happen: Open Educational Resources to Navigate Open Schooling", featured the Make it Open project exclusively. Greta Alliaj (Ecsite), Giuseppe Mossuti (European Schoolnet), and Manuel Miramontes (Museos Científicos Coruñeses) each delivered engaging presentations. Greta Alliaj outlined Ecsite's coordination with the 10 hubs and strategies employed to involve schools and implement Learning scenarios. Giuseppe Mossuti showcased the Navigator and MOOC, allowing attendees to engage hands-on and craft their Learning units. Manuel Miramontes detailed on-ground efforts with over 10 schools that joined Make it Open through the Spanish hub. Greta Alliaj also received the Award of Excellence at the conference for fostering Open Schooling through the OStogether network.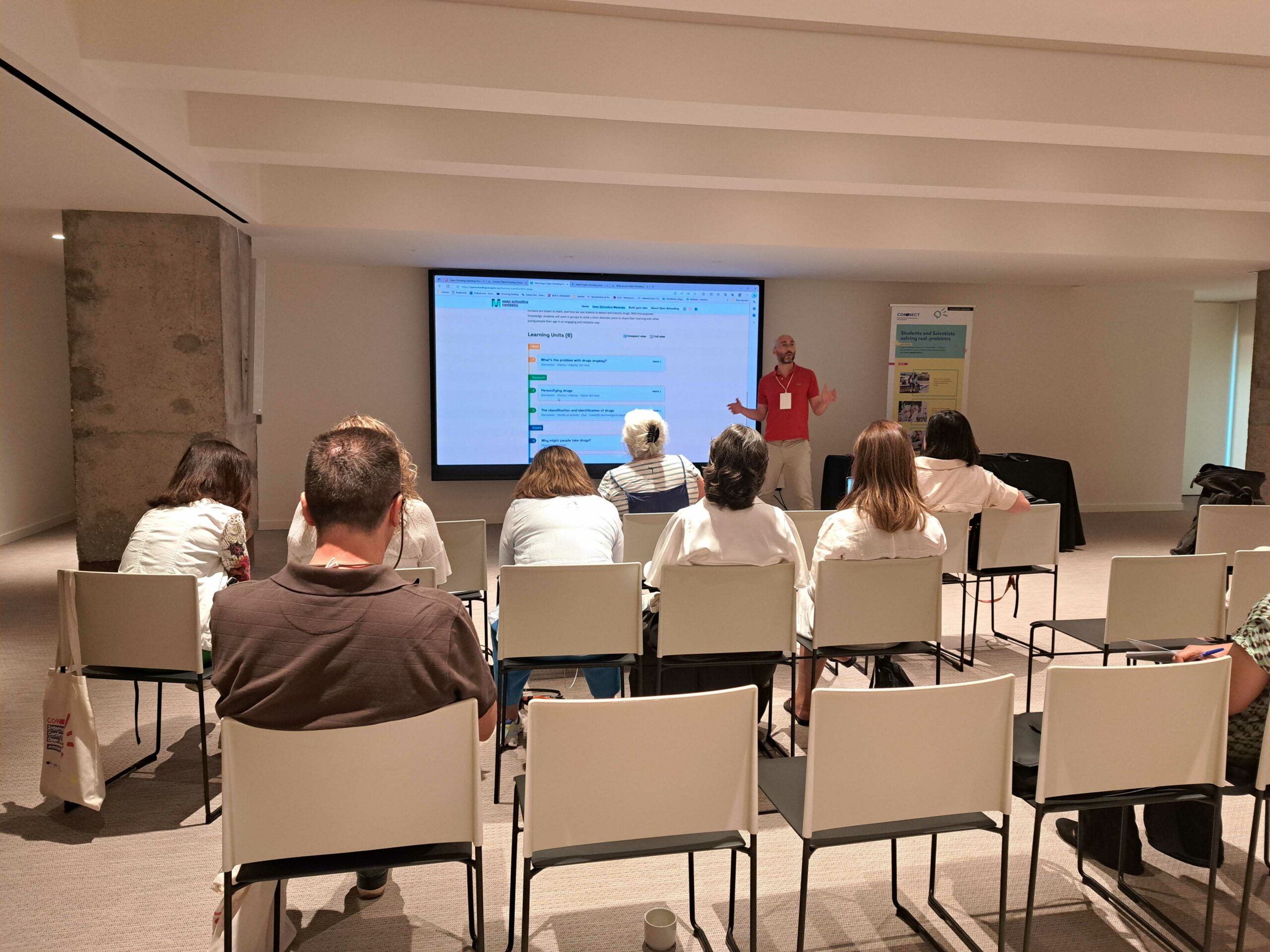 Photograph: Giuseppe Mossuti presenting the Open Schooling Navigator.
Overall, CICOS 2023 was an inspiring event that highlighted the potential of Open Schooling in reshaping education. The participation of the Make it Open project in multiple sessions emphasized the project's dedication to innovative pedagogies and the advancement of educational resources. As educators, policymakers, and researchers continue to collaborate and explore the possibilities of Open Schooling, it is evident that initiatives like the Make it Open project play a crucial role in driving positive transformation in education.